Shop Local, Support A Family!
Healing Hooves Family Farm LLC encourages shopping local, not only with us, but others as well.  When you purchase something local or from a small business, you are supporting a family, helping people pay bills and raise their children.  If you have any hand made products that you would like us to consider posting on our "Shop Local" page, please fill out the contact form and we will be in touch.
Healthy & Happy Shopping!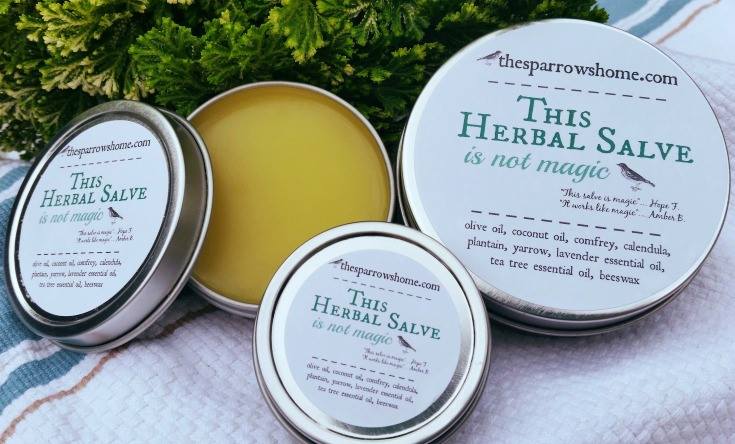 This Herbal Salve, by The Sparrow's Home,  is an all-purpose herbal salve to keep on hand at all times.  Use This Herbal Salve for cuts, scrapes, and scratches.  But don't stop there!  It's perfect for chapped lips, dry skin, eczema, diaper area, chafing, hangnails, burns, and boo-boos & owies of all kinds.