Hi there!  We are the Zhykhovich family,
Stepan, Tracy, Liza, Misha and Anya.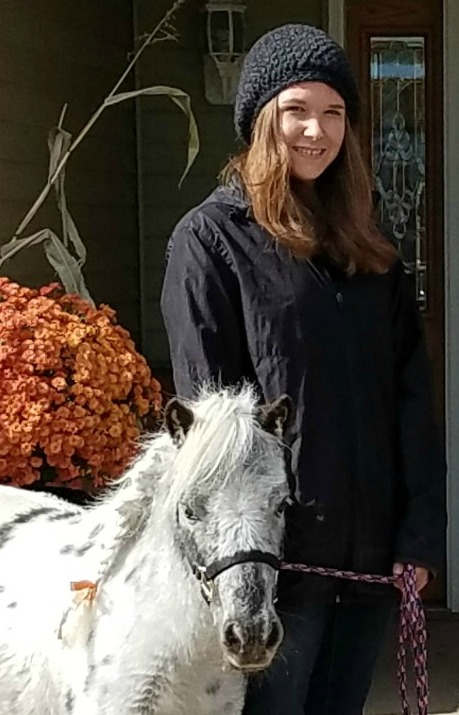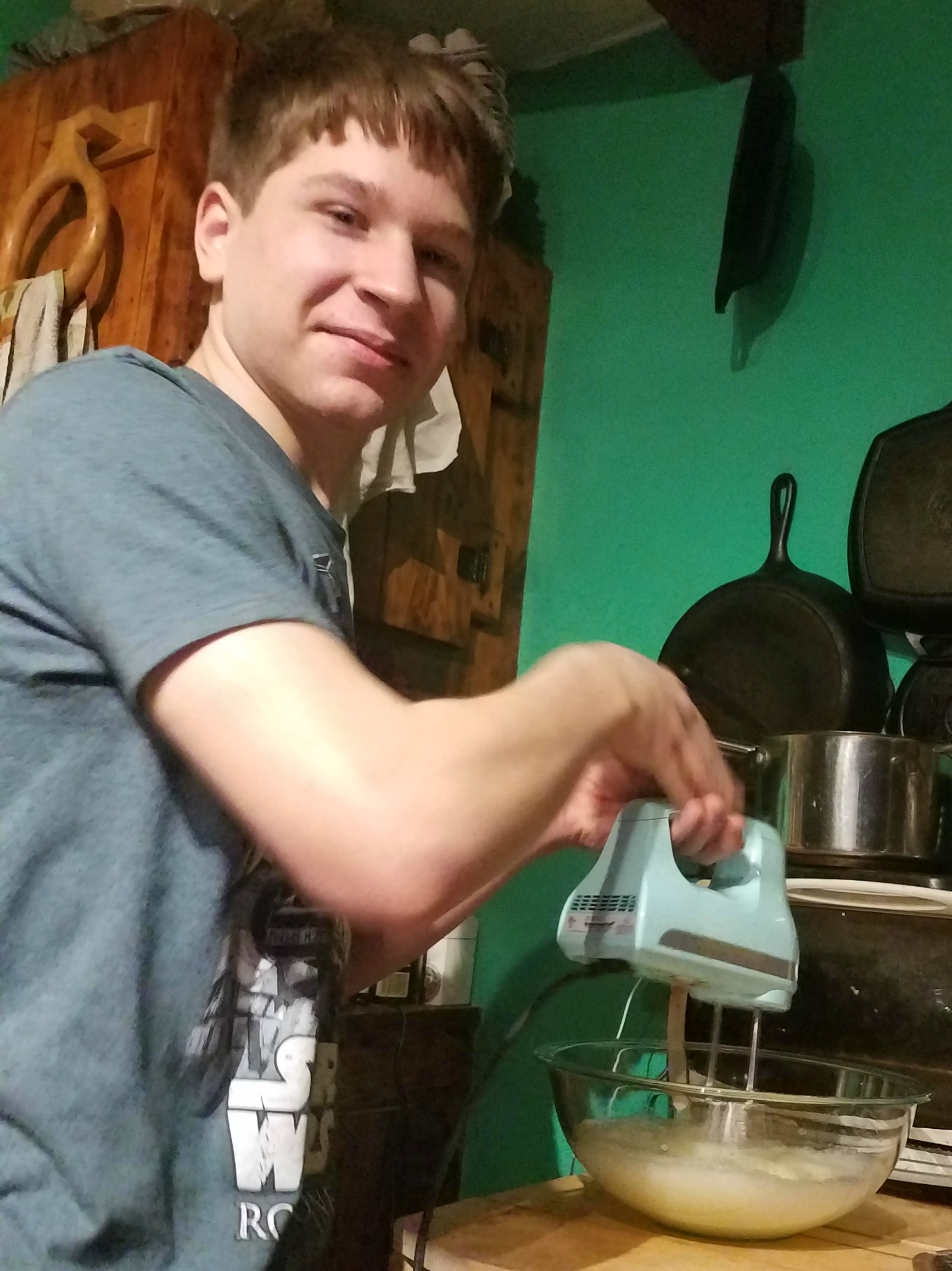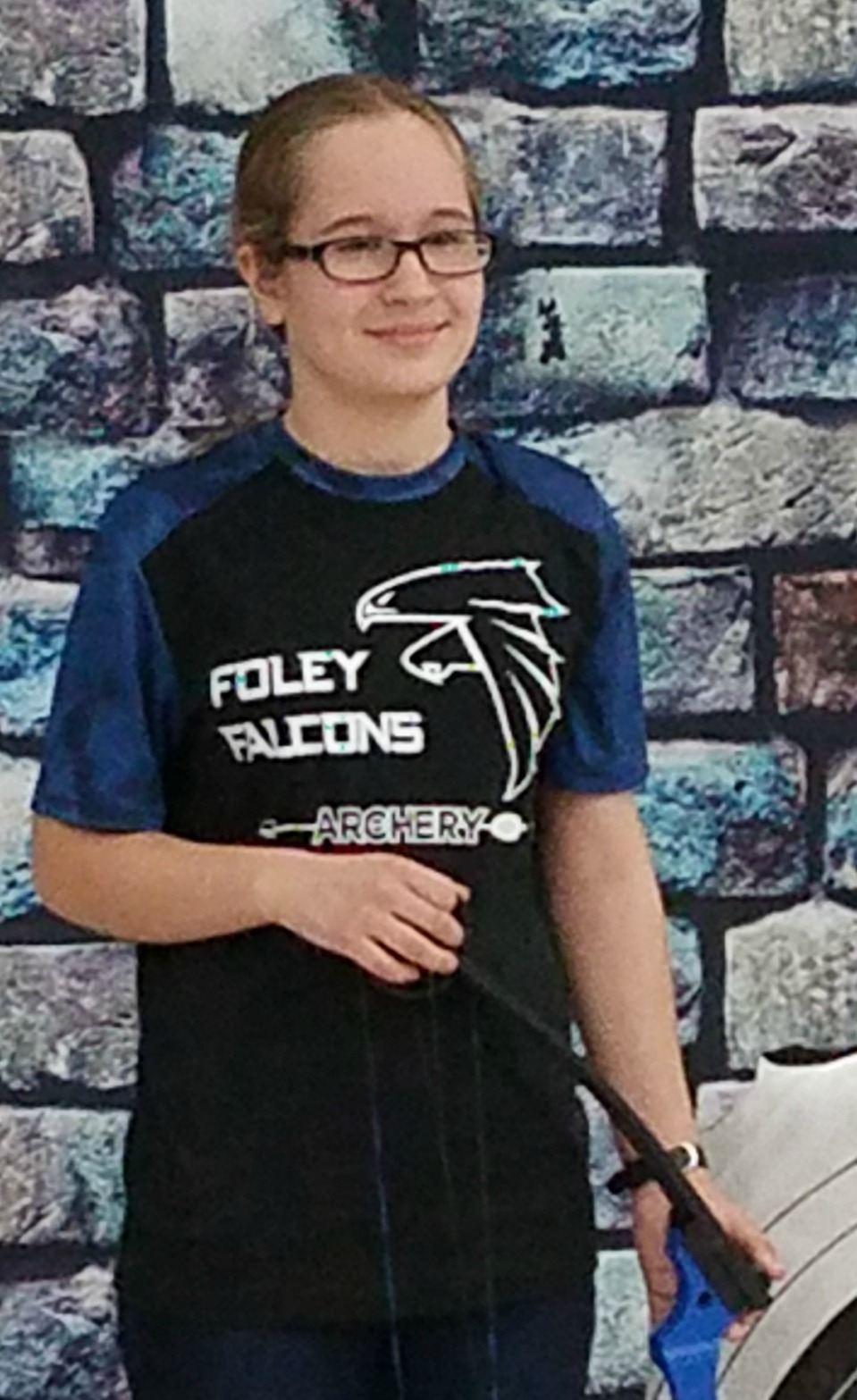 I, Tracy, lived in Russia from 1991-2009.  I worked in several children's homes and led family Bible studies in St. Petersburg and then bought a home in Roschino, where I met Stepan, who is originally from Belarus.  During my time in Russia I not only saw the country change, but myself as well.  I learned how it is possible to live without the comforts and conveniences that most are accustomed to in the United States.  I saw and experienced living a more self-sustaining and simple life.  It was not easier, just simpler.  How people lived and still many live out in the country, is what many people in the U.S. are striving for today:  wood burning stoves and furnaces, gardening and canning and berry and mushroom gathering.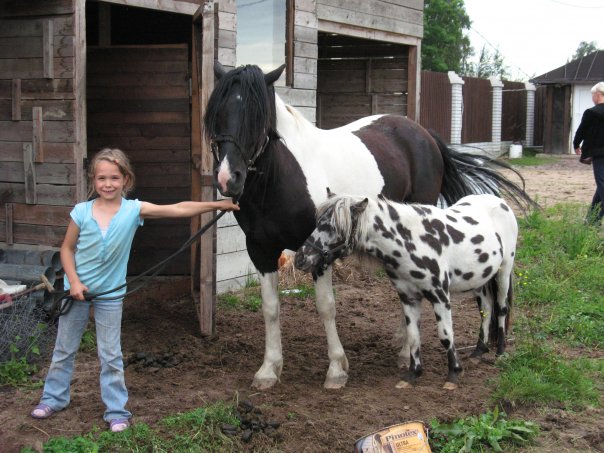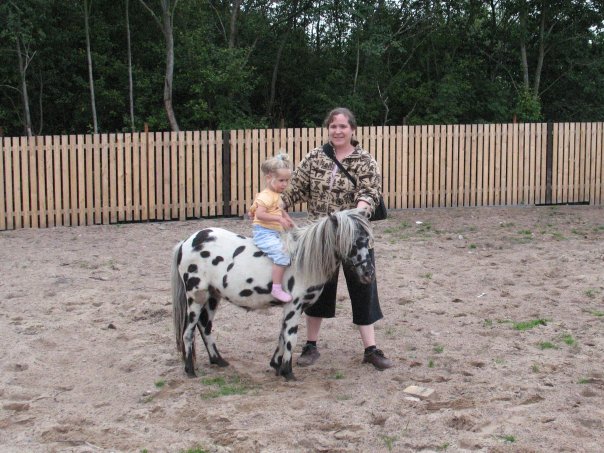 I have always loved and wanted to have horses.  I bought one for my oldest daughter and learned about riding and horse training and care from her instructors.  I gained confidence and knowledge training my youngest daughter's four month old miniature horse.  Wanting to share the joy we had, we began a small business taking the horses to fairs and festivals.  I attended a seminar and training for hyppotherapy in St. Petersburg, Russia.  It was thrilling to see the joy and increased confidence and physical strength gained by one young special needs girl that visited us to ride with her grandpa.
That passion to help people with the use of horses continues to burn bright.  I desire to help bring peace and joy to people's lives while helping them physically, mentally and emotionally. Unique memories are created that can be cherished in the years to come.
Healing Hooves is a family run business.  Stepan and Tracy Zhykhovich, are the owners and operators of the farm.  Our children, as well as others, work and volunteer their time and energy to help make Healing Hooves a success.
People of all ages and from all walks of life can use more smiles, joy and peace brought into their lives.  Healing Hooves strives to encourage people and uplift the lonely, sick and hurting.  We also want to encourage and challenge families to draw close and enjoy life together.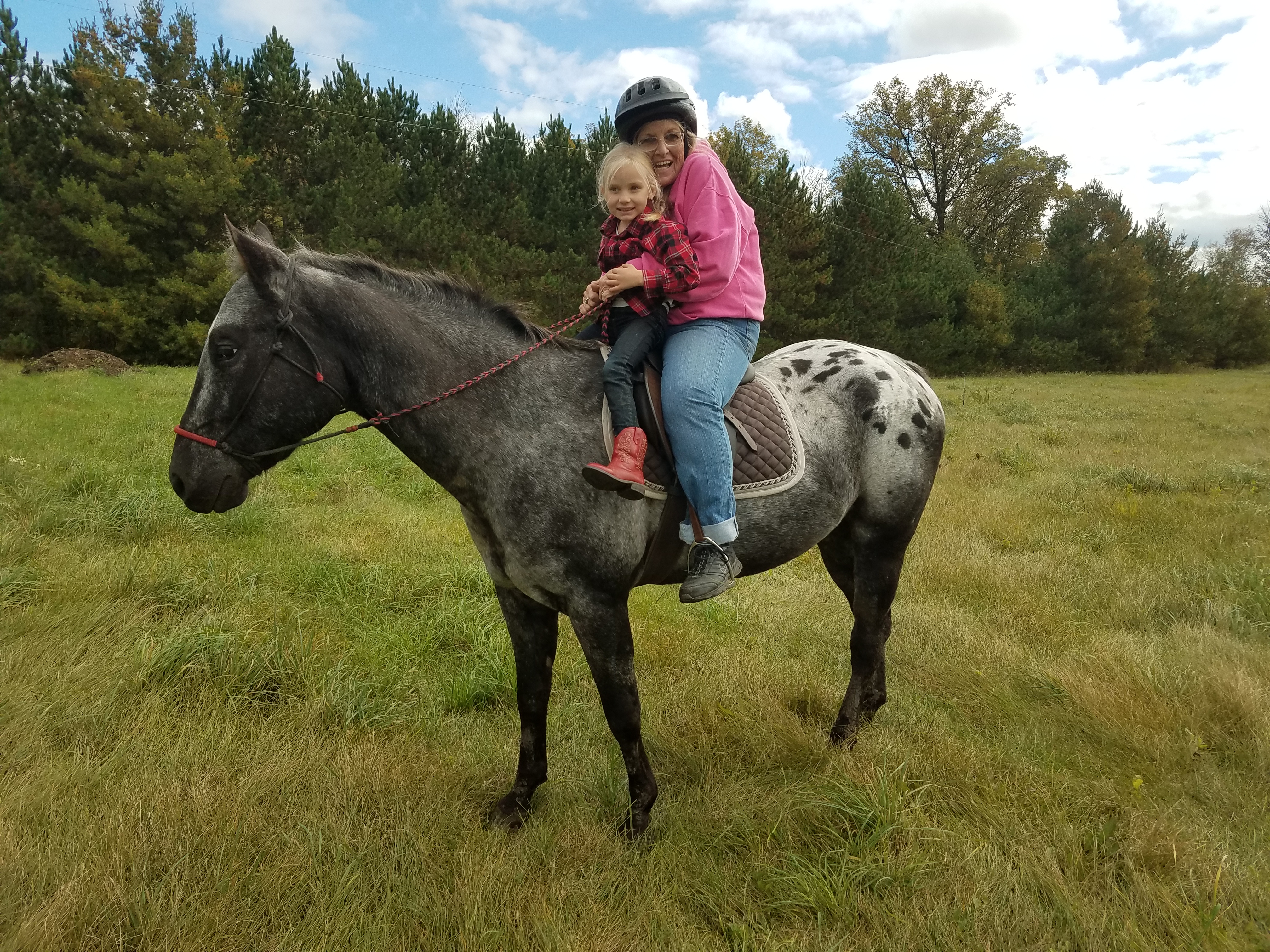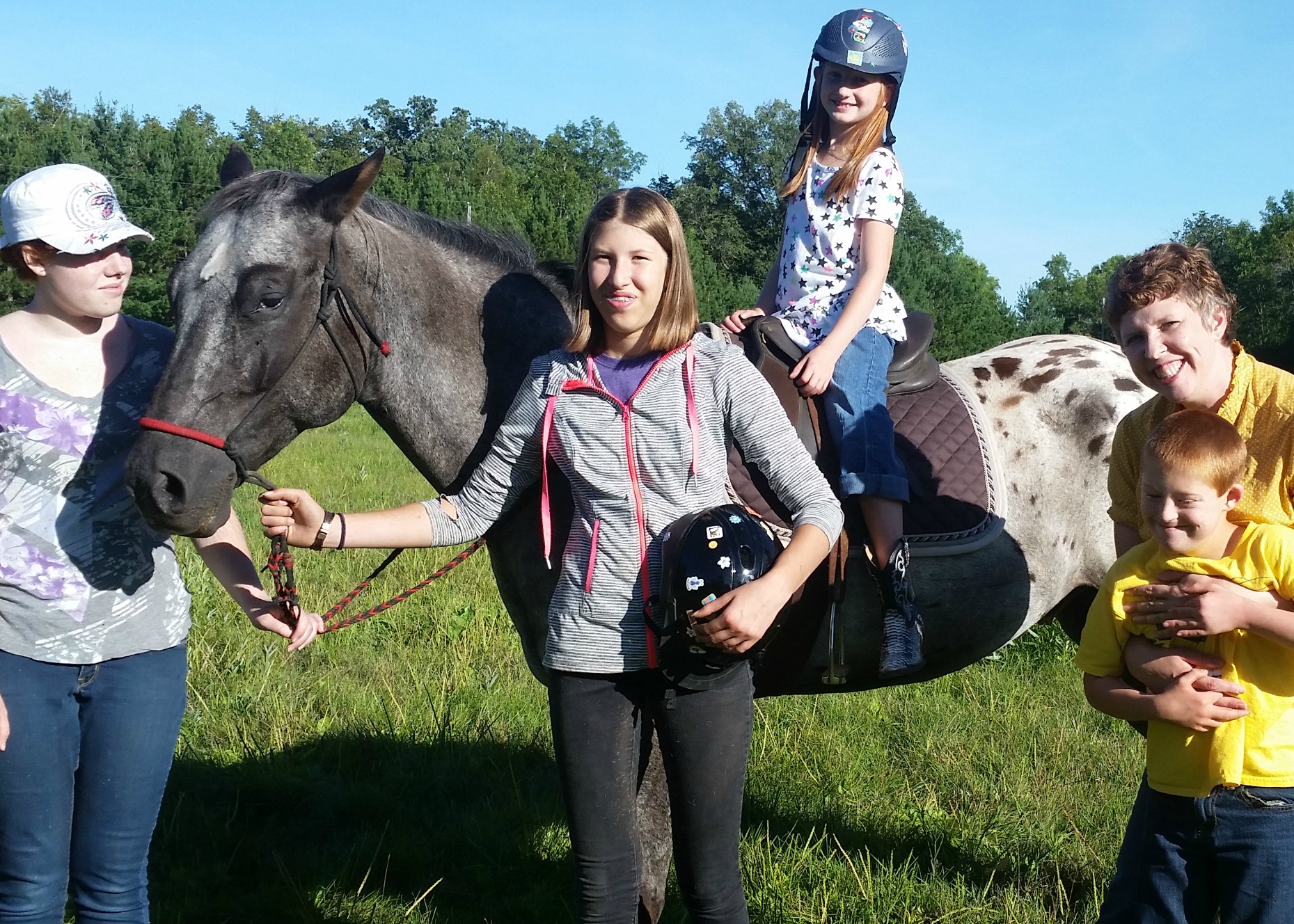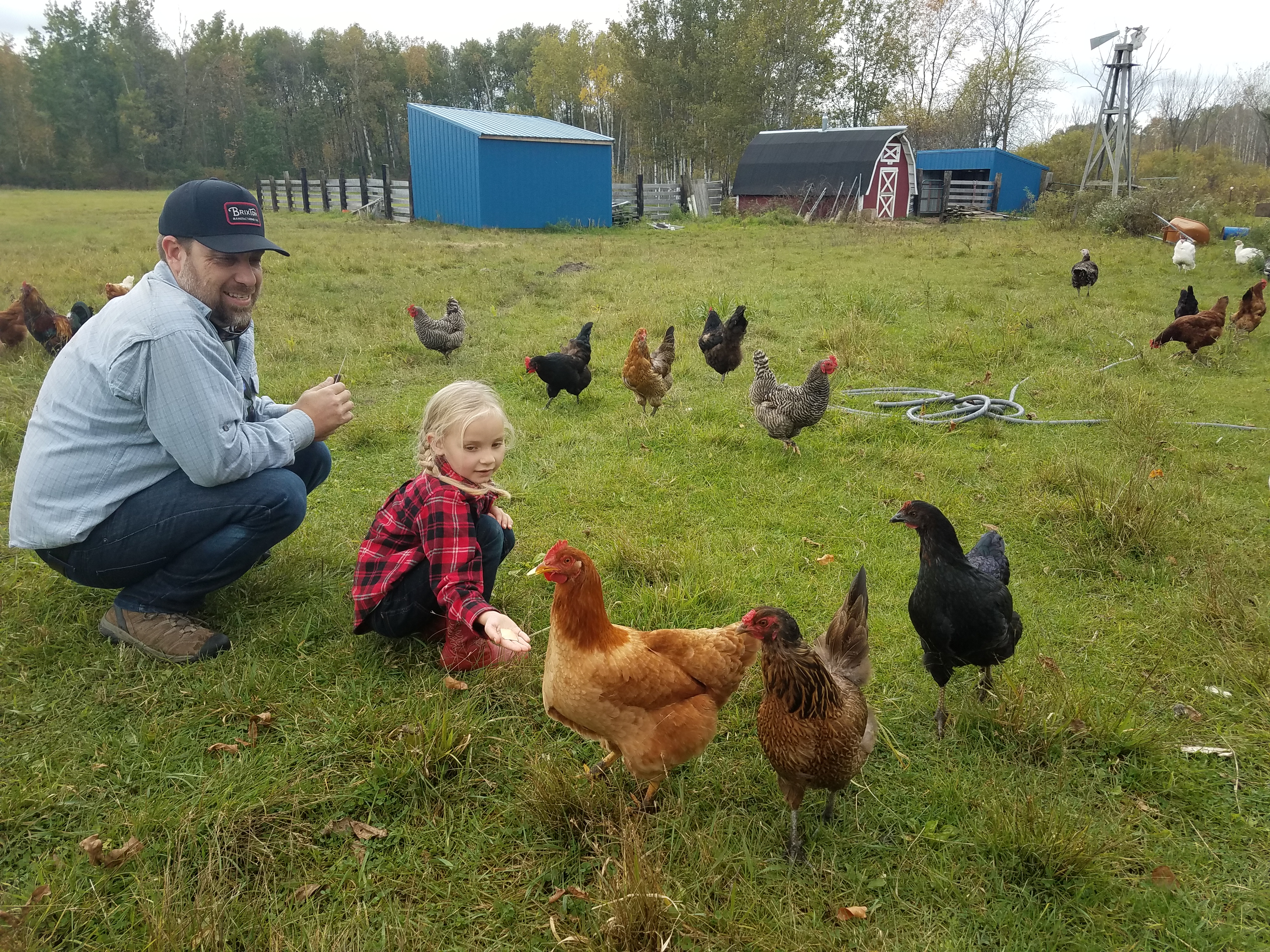 We want to encourage the elderly and sick and help young people develop character and learn how families can be strong thriving and fruitful for all involved.  Religion that God sees as acceptable is to look after orphans and widows and to help those in need.  We desire to help do this as we can and as God leads.
We not only provide an opportunity to revitalize hurt and lonely hearts and minds, but we can help build confidence and self-esteem and help members bond with their family through a shared experience.  People of all ages can enjoy this special "therapy".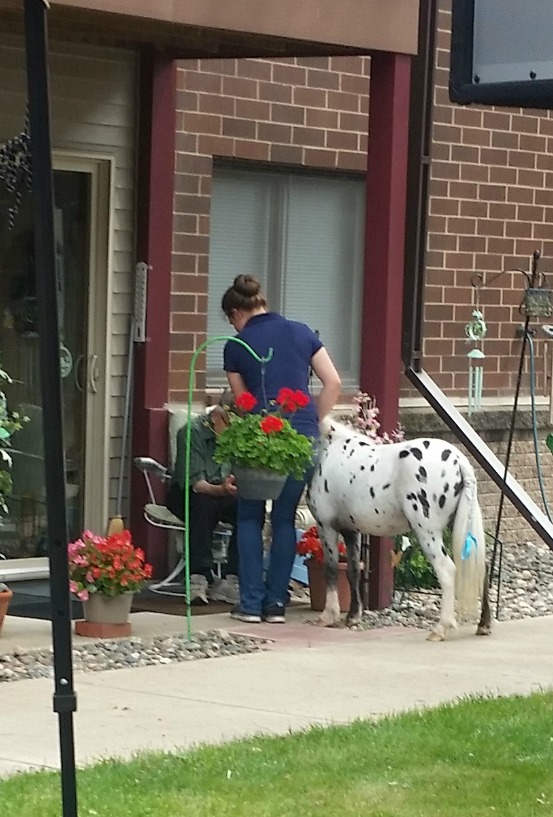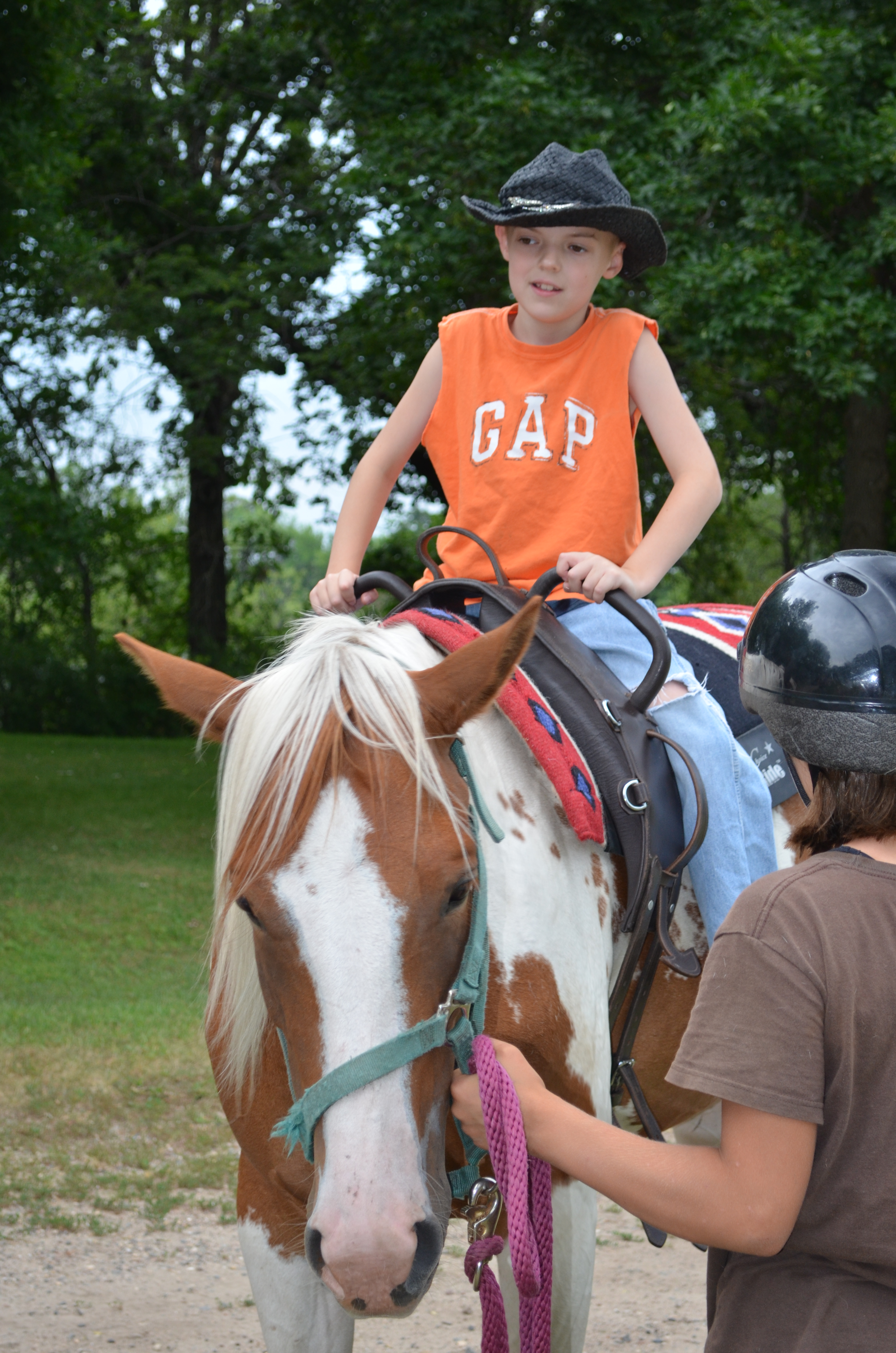 God created horses with an incredible ability to help people restore inner peace and joy while radiating a positive energy that touches the human body, mind, and spirit.  God can be seen in all of His creation, but this magnificent creature has been a special blessing to mankind for many generations.
I believe that one way God touches the human spirit is through His horses.  He uses them to minister to his children.  Horses help relieve stress and calm nerves and emotions.  Interacting with them can bring a deep inner peace and joy.  Horses help deal with anger, sadness, and grief.  They help develop confidence and compassion.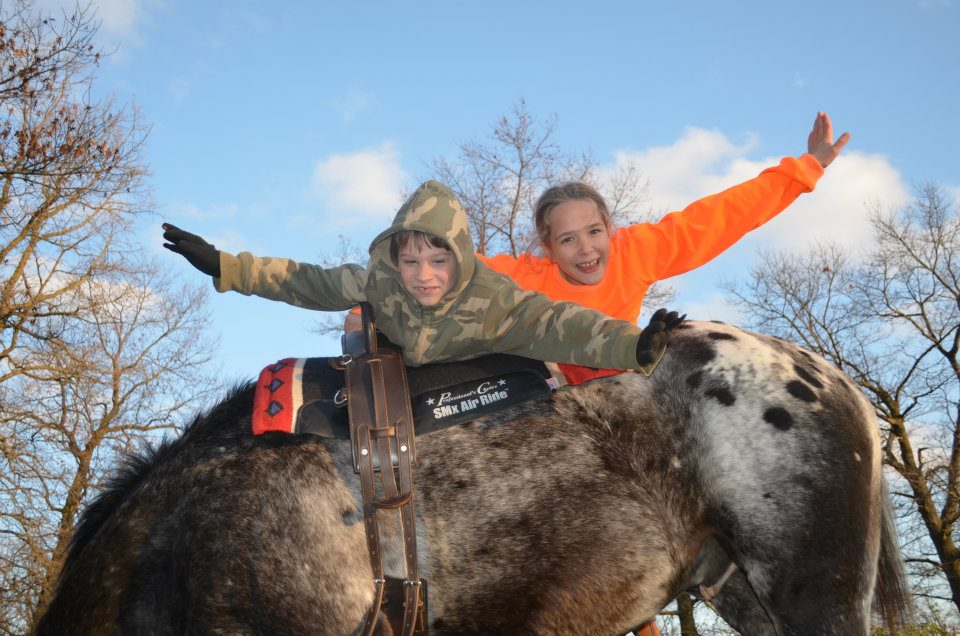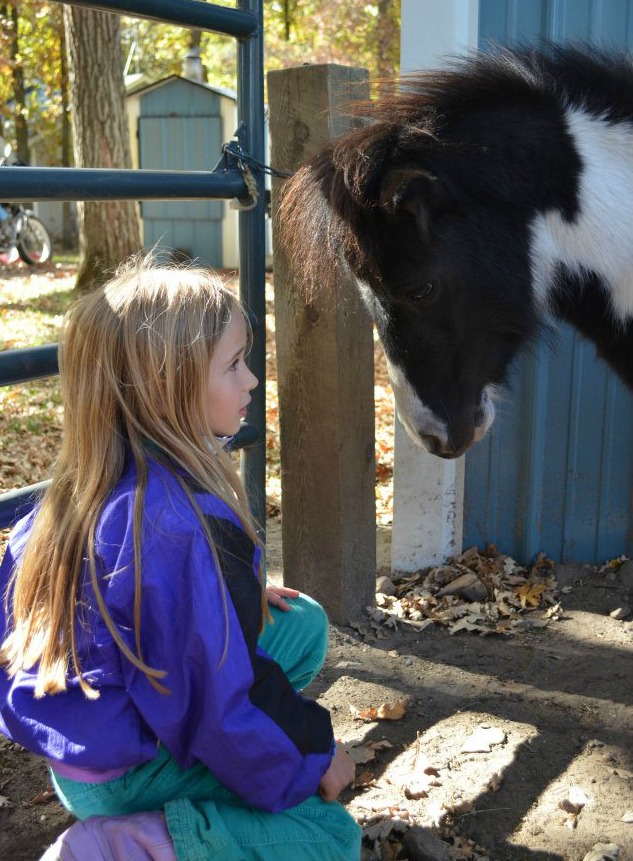 Many say that horses mirror us and our emotions.  They help us to see ourselves and our state of mind, or the person that we really are.  We can learn through horses many of our strengths and weaknesses.  We not only benefit from what they offer us, but if we are willing we can also experience inner growth that will be manifested in our lives.
Miniature horses don't intimidate as their larger relatives can, but they do provide the same "therapeutic" functions (helping those with learning and developmental disabilities, autism, ADD, bipolar disorders, the emotionally challenged, and kids with anti-social behavior).  They benefit communication, motor skills, and social skills.  We use full-size and miniature horses to help empower and encourage people.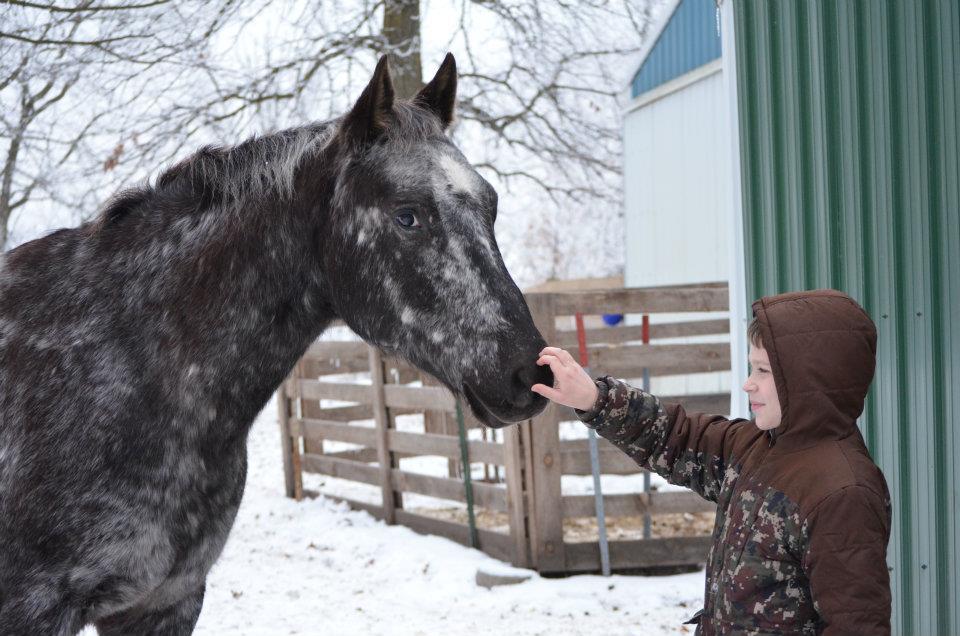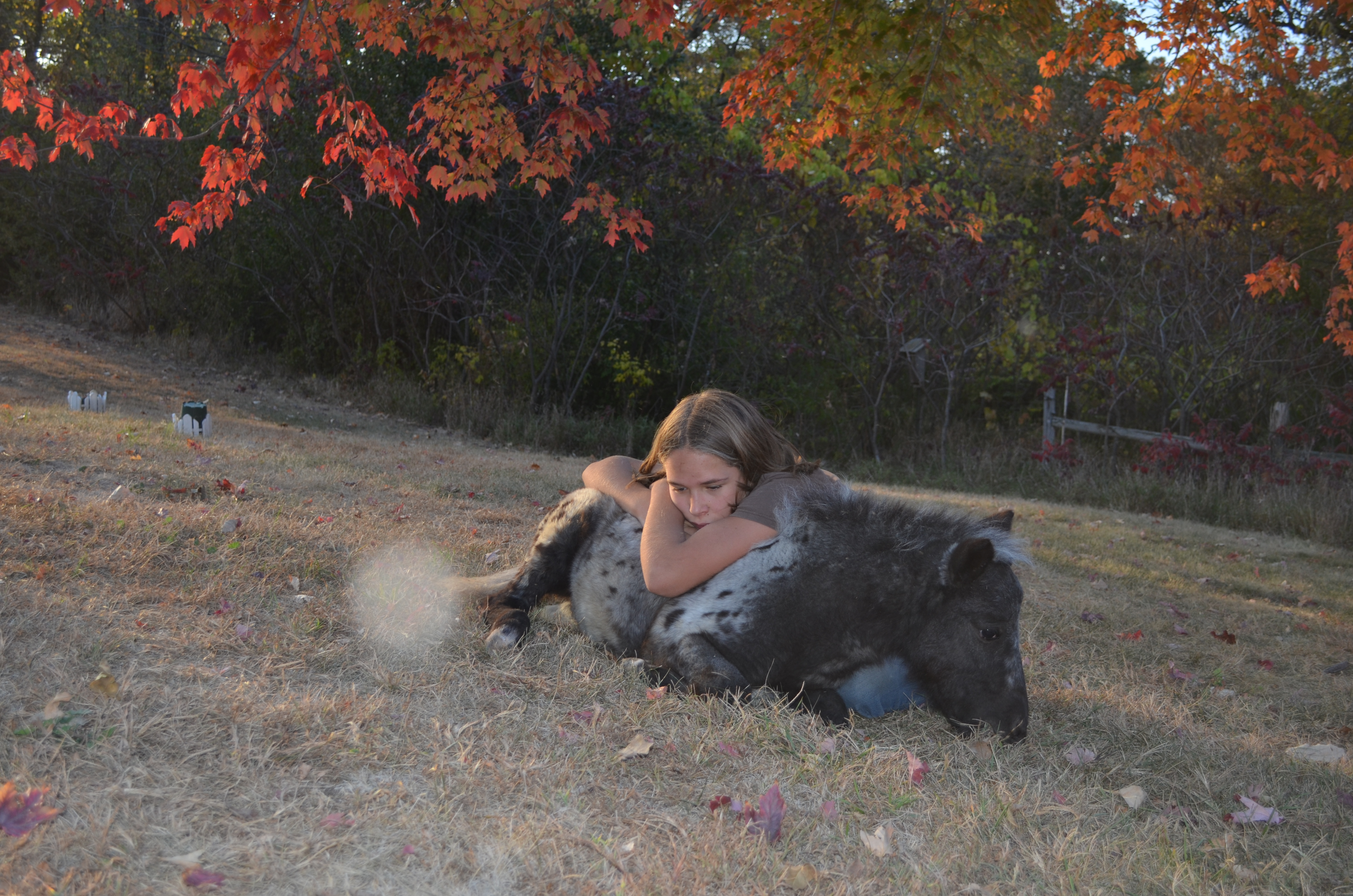 Families and individuals are invited to and encouraged to visit Healing Hooves Family Farm – it's an amazing opportunity to make life-long memories together while enjoying God's great creation! Our mission is to empower and encourage families to become closer by enjoying these outdoor activities, while we are also passionate about meeting the needs of individuals. The therapeutic qualities of horses aid in creating peace for the sick or elderly, while building character in young people – it's truly a place where all can come to thrive!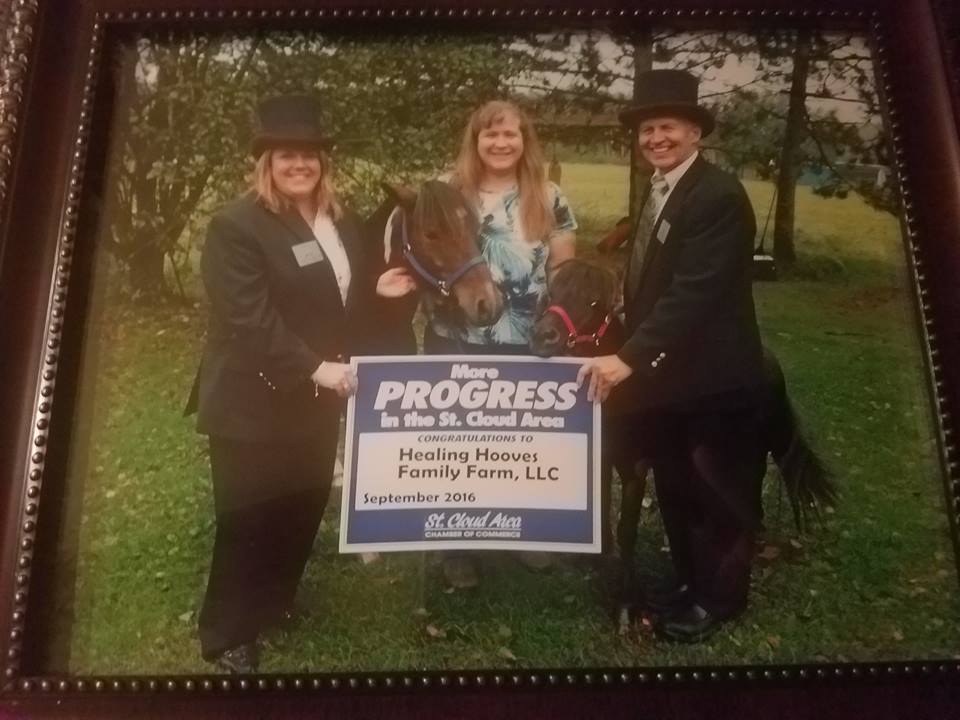 ~ We speak English & Russian ~
Healing Hooves Family Farm LLC  Is A Member Of The Saint Cloud Area Chamber Of Commerce.